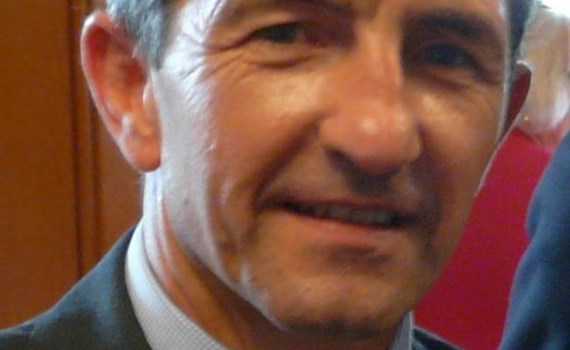 March 27, 2018
Wales great Robert Jones to reveal secrets of sport and business success
WALES rugby great, former international scrum half Robert Jones will be centre stage when he gives his unique insight into performance in professional sport and business.
The former rugby player will host an Audience with Robert Jones on Wednesday, April 18 at The Café, Mamhilad Park Estate, Pontypool, from4-6pm. The event is free to attend but those looking to attend must book.
Robert, capped 54 times for Wales, played the majority of his rugby career with Swansea RFC, went on to represent Wales and also the British Lions. In 1996, he was awarded an MBE for his services to rugby.
Robert joined Thomas Carroll in 2009 as regional director of the new Swansea office. He has considerable commercial experience in the insurance, finance and building society sectors drawing on his experience in professional rugby and as a coach for the Llanelli Scarlets.
Robert maintains his involvement in rugby through his media work and is a regular contributor to BBC Scrum V and BBC Radio 5 Live. Thomas Carroll recently opened a new office in the centre of Newport.
Kath Hiscock, managing director of Seamont Business Services Ltd, based at Mamhilad Park Estate,  attends the regular networking events.
Kath said: "The seminars held on Mamhilad Park Estate have been invaluable to us an SME, not only have they provided us with useful information they have been a great way of connecting with the other tenants on the site."
Graham Morgan, managing director of Business Doctors who arranged the event, said: "Attendees at the Audience with Robert Jones will get some real insight into the strong links between performance in the world of professional sport and performance in business. They'll learn common steps that can be taken to help make your business achieve your aspirations and ambitions."  
Bookings for the event can be made through the Business Doctors events page or by emailing Grahamm@Businessdoctors.co.uk
https://www.businessdoctors.co.uk/event/784/an-audience-with-robert-jones-mbe
For more information on this news release please contact David Barnes at DB Public Relations on 01633 548014; 07866 148407; david.barnes@dbpublicrelations.co.uk